'New' and improved Rosarium: For professional gatherings and weekend relaxation
As every other dining establishment across the country, Rosarium team was glued to their TV screens when the Dutch government announced on 15 March that all restaurants had to close their doors. For Rosarium sales manager Sabine Glimmerveen, that moment felt unreal: 'Where I shot into panic mode and started worrying about the future, Maarten van Eembergen, the owner of Rosarium, turned very calm. He called it a reset period that we'd come through together stronger and better. That was really defining. After that the whole team rolled up its sleeves and did all they could to hold on to that positivity and make the best of things.'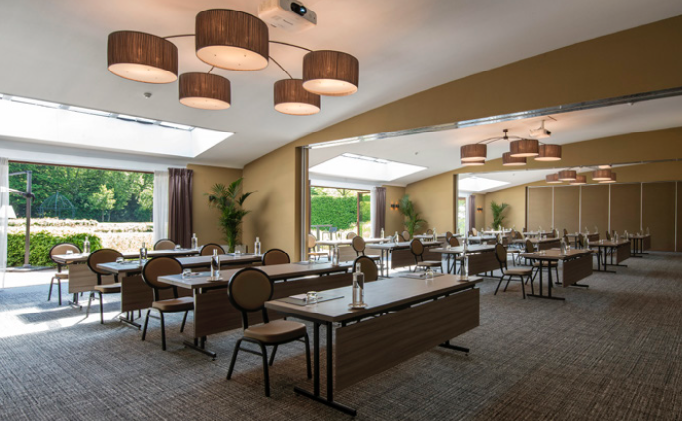 FOR NEIGHBOURHOOD RESIDENTS & OTHER VISITORS
Rosarium, a family business founded in 1973, is eager to connect with new groups such as local residents and other visitors. 'We used to be closed at weekends because we served the business market during the week, but now we'll be open on Saturdays and Sundays to cater for people just looking to enjoy themselves.' There have been changes to the menu as well, which now features gastronomic fare and optionsto please everyone, Sabine predicts the flammkuchen will be the hands-down favourite. Whether out on the terrace or inside at our Parker's Winebar & Restaurant with its big French doors, Rosarium is the perfect spot during these times for tasty drinks and nibbles and responsible rest and relaxation.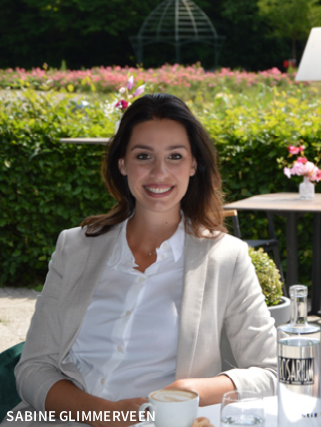 HYBRID MEETINGS (ON SITE & OFF SITE)
At the same time Rosarium has transformed into a venue perfectly aligned with the measures of the new six-foot society. 'We created a separate entrance and exit and we have taken as many other measures as possible', Sabine explains. 'Now, we are ready to facilitate adapted professional gatherings. Rosarium is located in a beautiful green area where you can have your own private terrace with patio doors for participants and speakers. In addition, the location is easily accessible with ample parking. So it's the ideal location to organize physical meetings.' Besides physical gatherings, in the time ahead Sabine also anticipates more hybrid meetings – where a small set of the people can be actually present but an unlimited number of participants can join in thanks to a live link and video enabled by high-tech equipment.